Initial setting for Activation
❶ Insert the SIM.
Please check the SIM size of your device
and use SIM adapter according to each sim size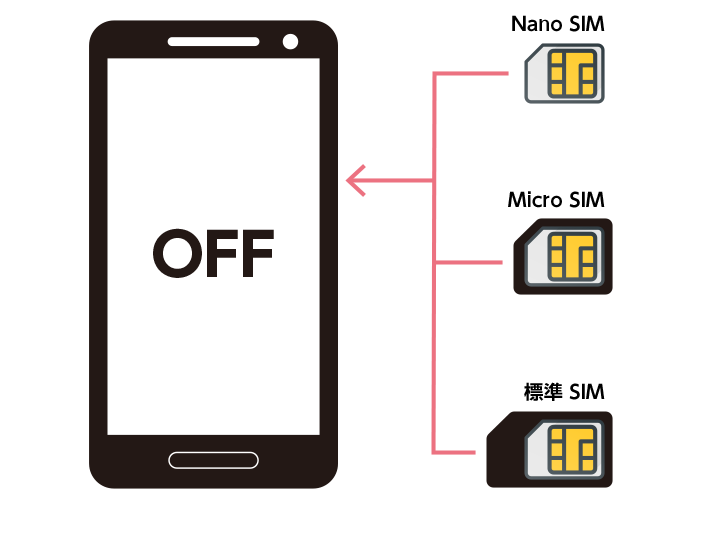 ※Please pay attention to storage of the removed SIM card.
Caution: Please make sure to use SIM adapters after taking off a film attached. Otherwise. the adapter might be stuck on your device. We cannot guarantee any incident depend on these case.
❷ APN Settings
① Go to [Mobile networks], select [APN].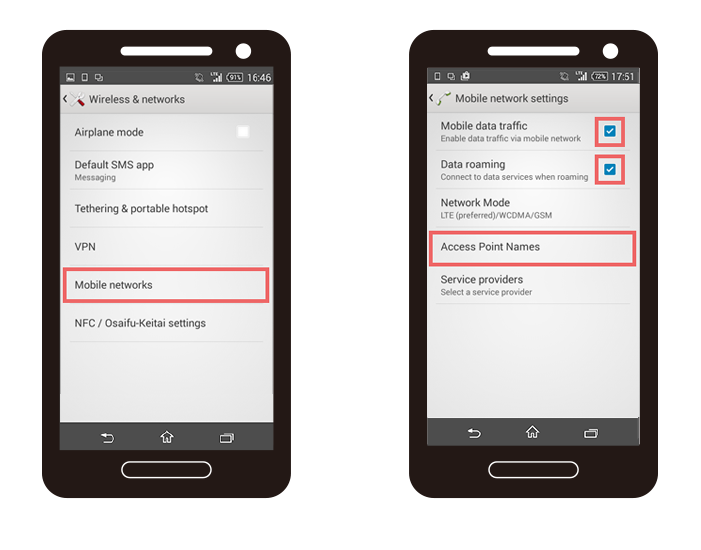 ② Input APN information, save the settings.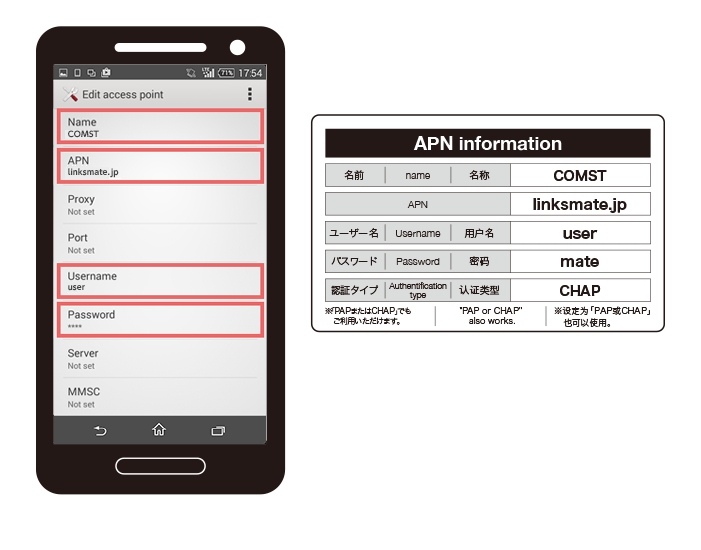 ③ Tap the upper right menu to save the settings. The settings are completed.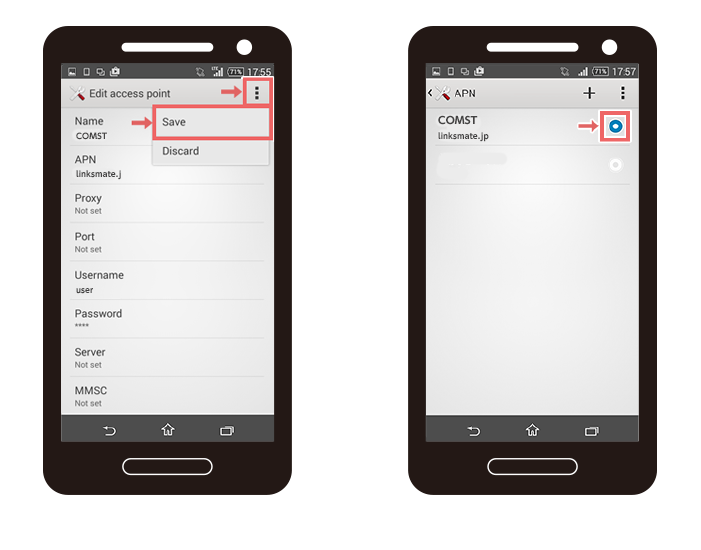 Please set APN within Japan if you use iOS.
① Access to "http://comst.info/" in Wi-Fi network.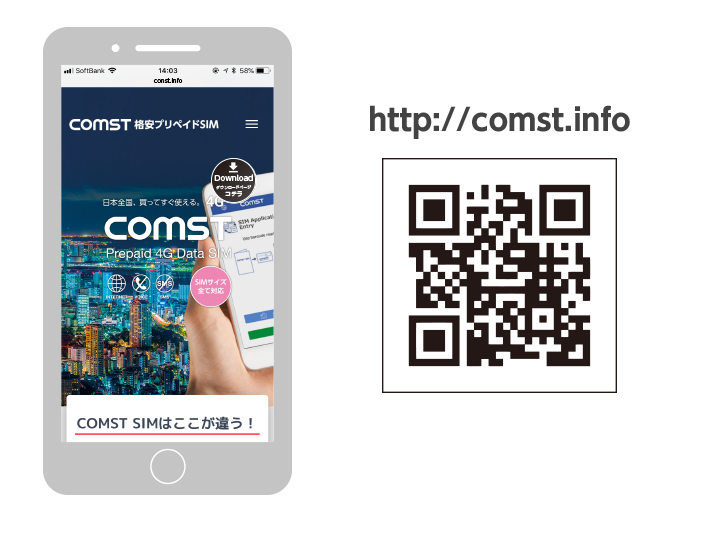 ② Select "Download a profile". Tap "Download" and install the profile.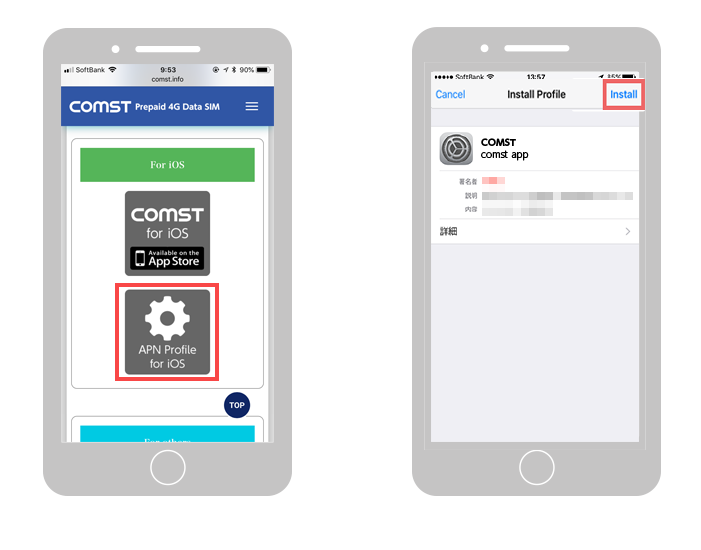 ❸ Activation
① Access to "http://comst.info/" in Wi-Fi network. Go to Download page, Click "Dwonload COMST app" to download.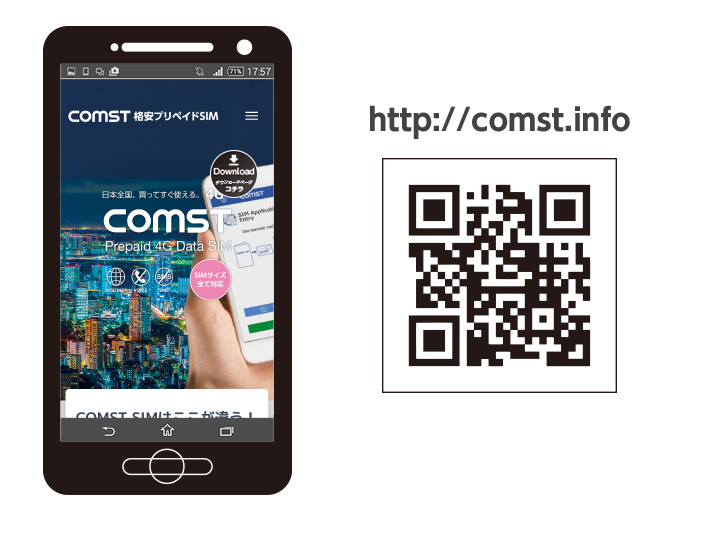 ② Register SIM card information using by barcode reader function. Input email address and password.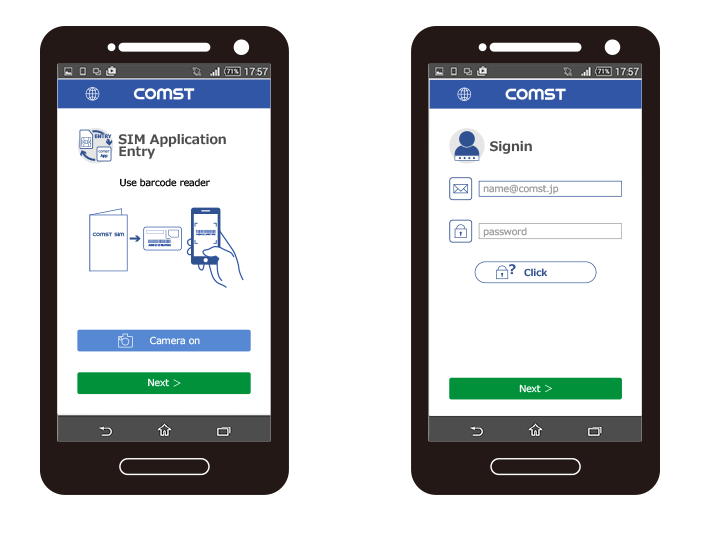 Please access to http://www.comst.jp/ for registration if you use a windows phone or are unable to download COMST app.